Infrastructure as a Service. Modern cloud service for enterprises.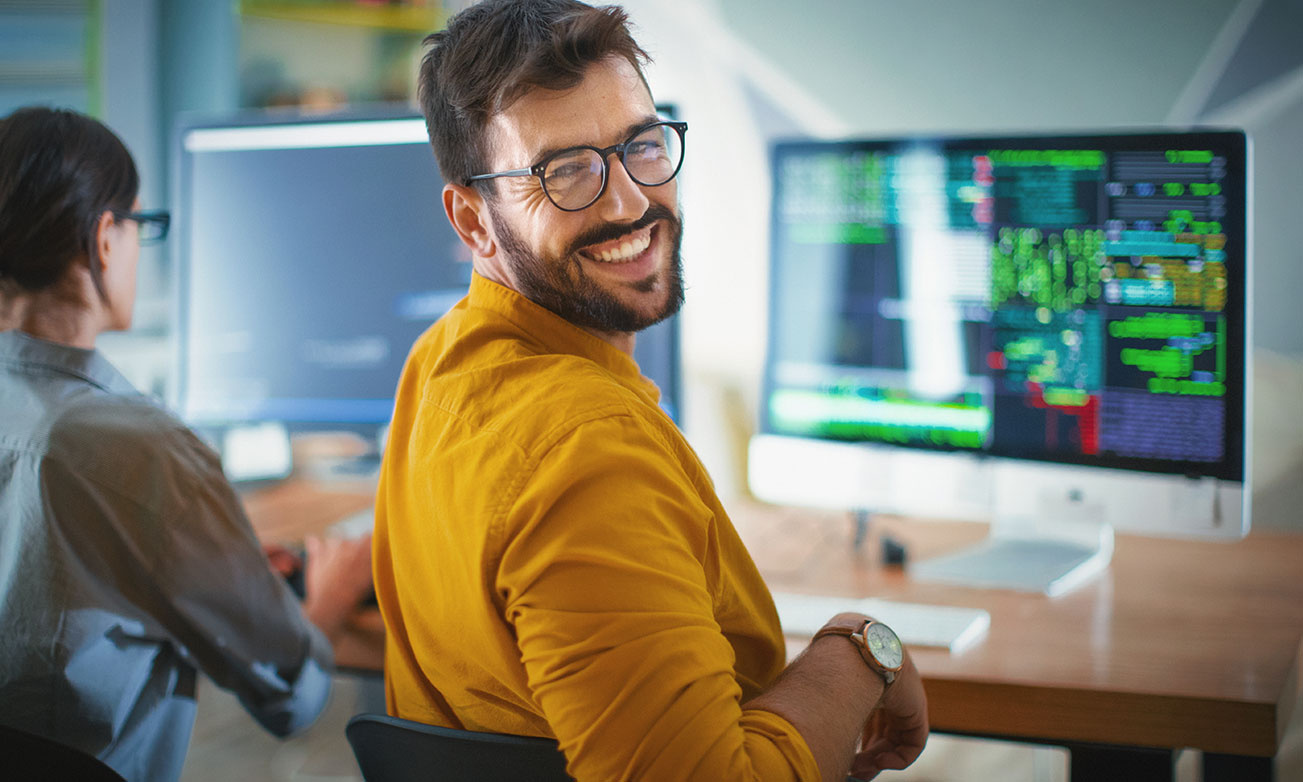 We are
the German
business cloud.
Virtual private cloud from the PŸUR Business data center in Leipzig.
Infrastructure as a Service (IaaS), like Platform as a Service (PaaS), refers to a cloud hosting service. With our IaaS virtual private cloud, you can choose to virtualize individual servers or the entire IT infrastructure, depending on your specific business requirements. Our secured cloud solution enables you to virtualize your IT infrastructure in a customized and cost-effective manner.
What is IaaS?
With the cloud hosting model Infrastructure as a Service (IaaS), companies outsource their IT infrastructure and hire important IT resources such as servers, storage space or network components from a third-party provider. To do this, they enter into a subscription agreement with the provider and usually pay monthly. With this cloud solution, the provider is responsible for the maintenance of the servers or other components. When choosing an IaaS solution, companies manage their infrastructure themselves. This includes storage, applications and middleware.

Infrastructure as a Service (IaaS) is an important cloud solution for enterprises. Entire IT landscapes can be outsourced to our secure data center in Leipzig and professionally hosted there. In addition, you will reap the benefits of other outstanding services.
First-rate IaaS platform from PŸUR Business. Virtual Private Cloud.
Place your trust in our fast, secure and flexible IaaS solution Virtual Private Cloud. This cloud service, which is based on the high-availability VMware platform, simplifies the process of virtualizing your IT infrastructure. You can create and manage any number of virtual machines and vApps, customizing them at any time.
You can configure your virtual private cloud to suit your individual needs based on three parameters:
Computing capacity (CPU)
Memory (RAM)
Flash storage 
Set up your virtual network zones as you see fit and customize them at any time.
Secure data hosting at PŸUR Business data centers.
FAQ.
Why are IaaS solutions useful?
What companies are IaaS solutions suitable for?
What are the benefits of Infrastructure as a Service (IaaS)?