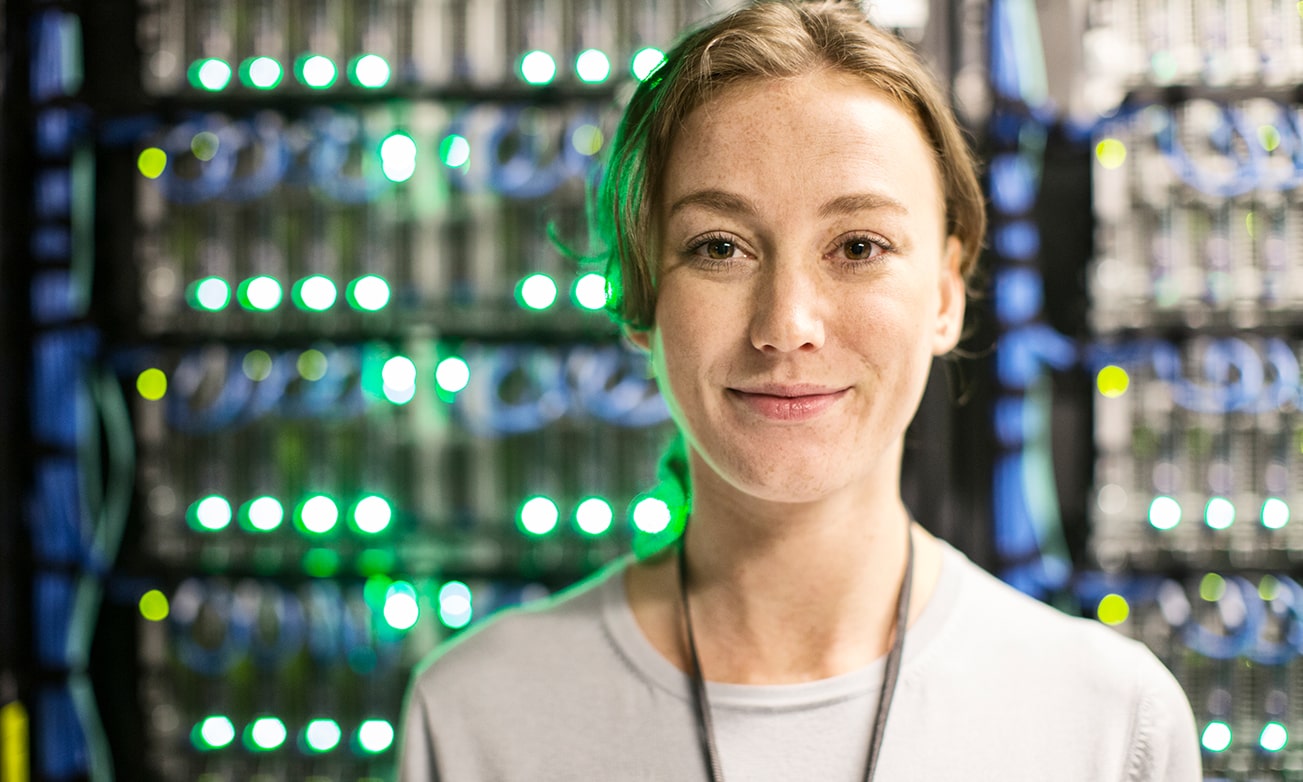 Available from
49 €*
monthly.
DDoS Protection from PŸUR Business.
Cyber Security before the attack reaches your network.
Cyberattacks are the biggest business risks for companies worldwide. They are increasing overall and peaking faster and faster. They mostly come in form of Distributed Denial of Service (DDoS) attacks.
PŸUR Business combines approaches at the edge network and in the backbone to protect its own network. In order to also protect customer networks, DDoS protection is available as an optional service for our internet connections.
Strong infrastructure. Strong network. Defend DDoS attacks on several levels.
A DDoS attack exploits capacity limitations that exist for every network resource, such as the infrastructure on which a company's site is hosted. With these so-called volume attacks, the traffic reaches its maximum value within a very short time and paralyzes the network systems. As a result, conventional protection and defense measures cannot be effective.
The infrastructure of PŸUR Business combines approaches on the edge network and in the backbone and, with its high data throughput within its own network, already offers basic protection against volume attacks.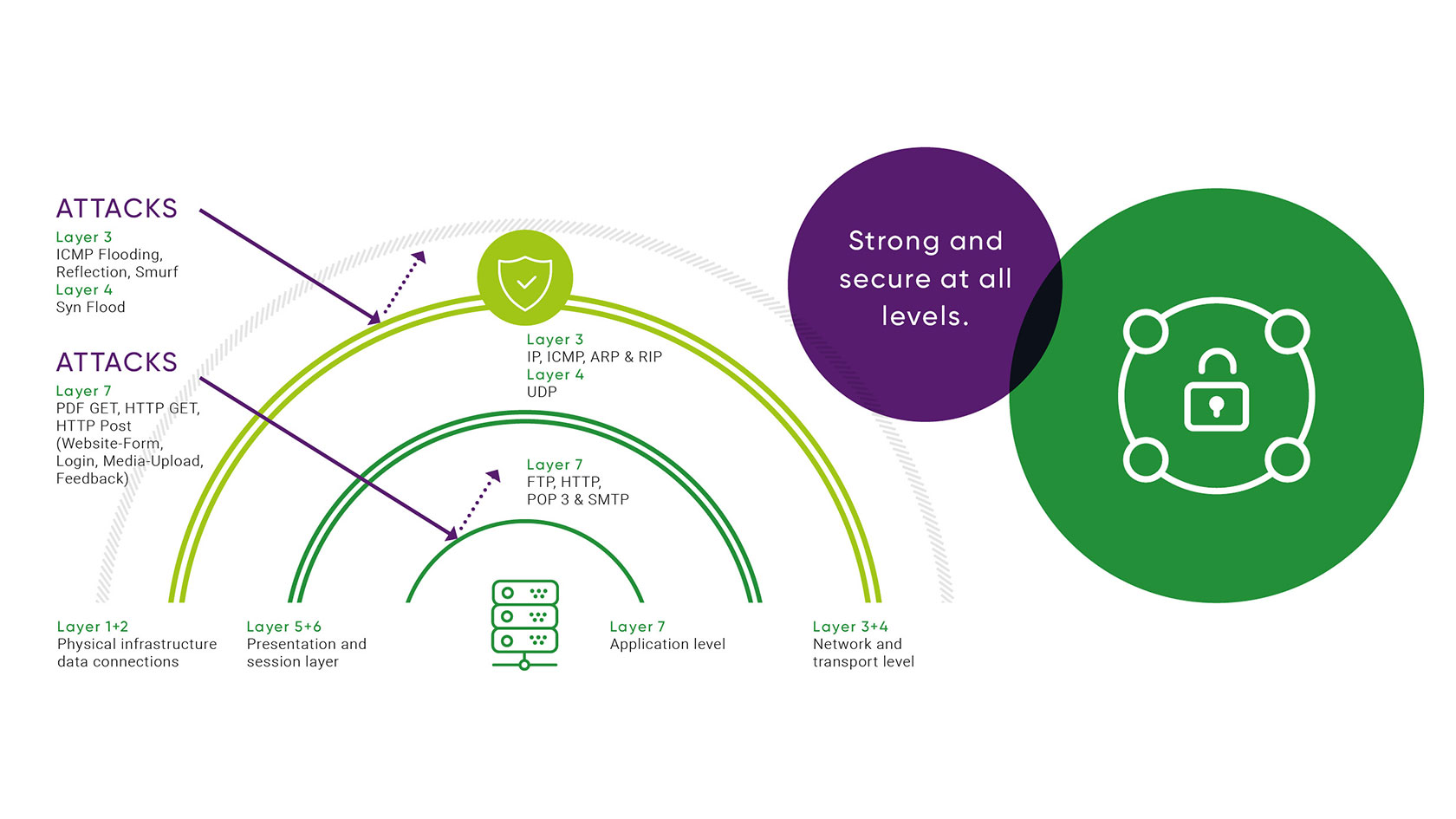 Multi-level protection for all defense scenarios.
In order to secure your networks even better, we offer two different DDoS protection variants as optional services on the network level 3/4 for our Internet connections. They contain processes and systems that help to defend direct attacks on services and infrastructure.
In addition, we recommend Secure Net Pro for protection at the application level.
*DDoS protection from PŸUR Business is available from a monthly fee of €49. The price is subject to a one-time setup fee of €249.
Additional solutions from our portfolio.