Ethernet Business Services. Networking with Ethernet Line.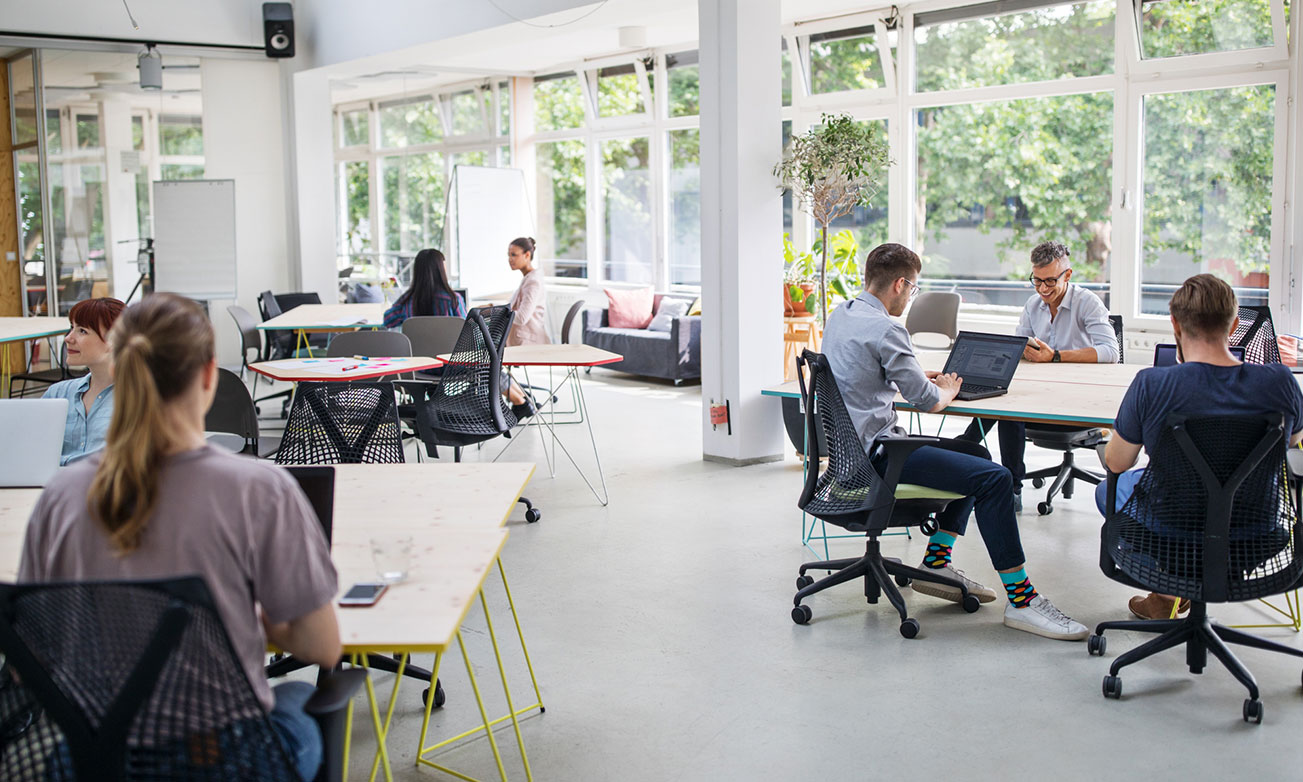 Fast and
cross-
locational.
Ethernet Line.
Ethernet Line is a reliable and flexible network solution for enterprises. It provides you with high and scalable bandwidths for your point-to-point or backup network connections. Start small and then expand your Business Ethernet solution as your business grows with new needs. You also have the option of integrating your own security concept using our outstanding networking solutions. Connect your sites with Ethernet Business Services from PŸUR Business.
Ethernet Business Services.
With PŸUR's Ethernet Services, you can establish the technical infrastructure required at your company's location for Ethernet networking to one or more branch offices. To do this, you will use networking solutions on Layer 2 connections using security-certified MPLS technology. Virtual private networks (VPN) can be implemented easily with Ethernet and are known for their outstanding versatility. Various bandwidth options give you the scalability you need to quickly expand your network.
Networking your sites, offices and employees with Ethernet Line will take your corporate communications to the next level. Take this opportunity to benefit from our excellent Ethernet Business Services. 
Outstanding Ethernet services with PŸUR Business.
With Ethernet Line, we can provide cross-locational, highly transparent Layer 2 connections with a bandwidth of up to 100 Gbit/s for secure and highly transparent transmission of protocols. Here are our Ethernet Business Services:
Port transfer for bandwidths from 10 Mbit/s to 100 Gbit/s
Ethernet Network to Network Interface (ENNI)
Fail-safe backbone networking with high availability from a single source
Standardized MPLS/DWDM technology
Advanced networking solutions on Layer 2 connections
Point-to-point connection with Ethernet interfaces in accordance with IEEE 802.3
Ethernet Business Services.
Ethernet Line is available in two product variants within existing technical and operational facilities:
Ethernet Line Premium: This product is available between locations served by fiber optics from PŸUR Business. Ethernet Line Premium is based entirely on PŸUR Business' own infrastructure – active as well as passive (fiber optic) technology.
Ethernet Line Regio: This solution is based on the infrastructure of specific upstream service providers.
Both product variants are characterized by connection bandwidths ranging from 10 Mbit/s to 100 Gbit/s. The Ethernet throughput that can be achieved depends on the frame sizes of your particular application. Control mechanisms such as TCP (Transmission Control Protocol) will help you to reduce Ethernet throughput. The product variants of Ethernet Line are also available in interface variants or with interfaces of deviating configuration, if these are technically feasible.
Ethernet Line upgrade options.
FAQ.
What is the difference between Ethernet Line and WLAN?
Why are Ethernet services worthwhile for you?
Ethernet Line service description
(71 KB)